Back to Blog
FutuStories -The art of wearing different hats – an interview with Sachin Jethwa
With nearly a decade at Futurice under his belt, Sachin is one of the most seasoned veterans of our London office. A lifelong learner, he spends much of his free time studying a number of new things – such as the inner workings of the stock market. The versatility of project-based work is a big plus for Sachin who enjoys the ability to work in a number of different roles.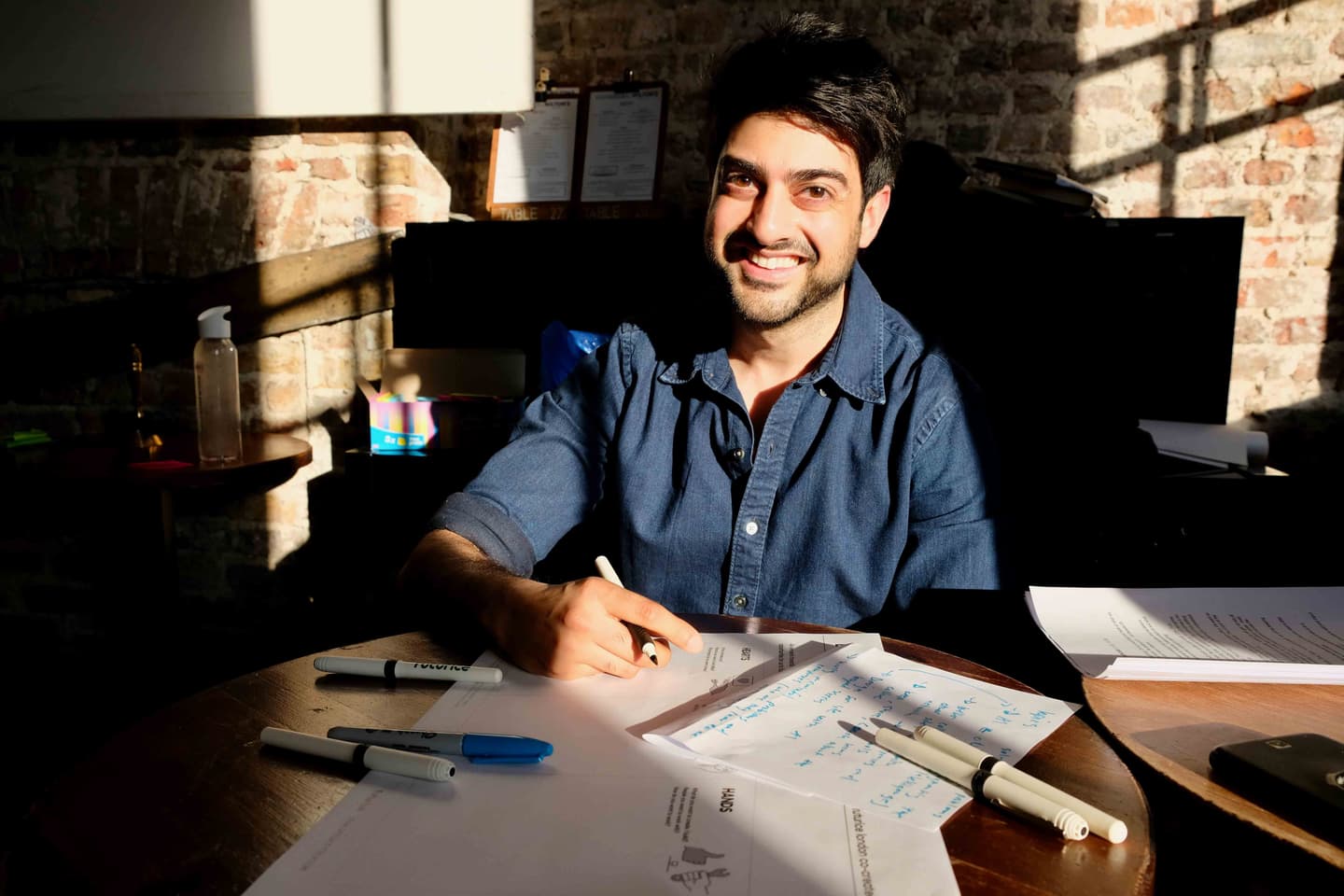 How long have you been working at Futurice?
Eight years – I'm rapidly approaching the ten-year milestone!
What did you do before?
I worked for another agency, Emperor Design Consultants. I was there for seven years, working with a lot of clients in the energy and transport industry. This was my first job after I left university.
What's your role at Futurice?
I'm a Tech Lead – this means I wear many hats in projects working as a developer, scrum master and project manager, and I'm also involved in client and account growth.
What makes Futurice different from other companies?
The people at Futurice! They are not just work colleagues but have become real friends too. They are the type of colleagues who push you to be better and give you the freedom and support to create your own career path. The transparency of the company makes you feel like you are involved in the business decisions and not just another employee working here. It's such a collaborative approach to growth. I have made some amazing friends all around Europe and feel the global connection, which makes me a happier person.
What do you enjoy most about your work?
The variety of work and new challenges. Working at Futurice means you get to work on different projects, products, industries and technologies. I love being able to wear many hats and be involved in many aspects of the project life cycle. I like that I can change direction and always learn new things – one project might be working on greenfield and others are helping clients to solve a particular problem. Also the team I work with!
What's your favourite quote?
"Whether you think you can, or you think you can't – you're right" —Henry Ford
What inspires you?
My family and the universe. I'm inspired by the journeys my family have been through. I am really interested in the universe, where we all came from and how each moment builds up to this present day. I like to think about this moment being our short time in this universe. I draw inspiration from trying to make the most of the time we do have, and be happy and make others happy too.
What happens after work?
After work I enjoy going for a long walk to spend time away from the screen and get my body moving and my mind in a different place. While walking I listen to my favourite podcasts, such as Serial. When I'm back home, I like to cook something from scratch, and finish the day by playing/practicing on my acoustic guitar.
In your opinion, what's the best way to be future-resilient?
Keeping up with trends. Companies should be aware of trends in their industry and stay ahead of them by investing in tools or knowledge. This is really important in tech because technology moves so quickly, it's easy to get left behind. They should also be unique in their offering by investing in expertise. You never know what the future holds, so by being adaptable and agile as a business, you'll be as future-resilient as possible in the unknown.
What would you recommend to people who want to do work like you?
Invest time in yourself and your training. Being a good developer comes from passion, curiosity to learn new technologies, and practice, practice, practice. Create hobby projects and solve problems, so you can relate those to your work. Don't give up on solving a problem!
What's your secret super power at work?
Humanising work – being a friend at work and not just a colleague!
How to relax in bumpy or busy times?
Hanging out with my cat, and getting away from the screen when I can. A weird fact about me – I love white noise. I find it really relaxing and calming. If I need to relax, I can sit in my armchair and practice white noise meditation for 10 minutes. I also find that exercising really helps to make me feel good and release stress.
---
Interested in reading more stories about us and our people? At Futurice, we celebrate diversity and cherish everyone's unique journey. Check out our Welcome Home page and get inspired by more journeys shaping our culture. If you would like to read more stories and get to know our people, our sites and the community better, check out the global version of our FutuStories Booklet.
Pia Hämäri

Marketing Lead, Finland & Sweden