Willkommen in München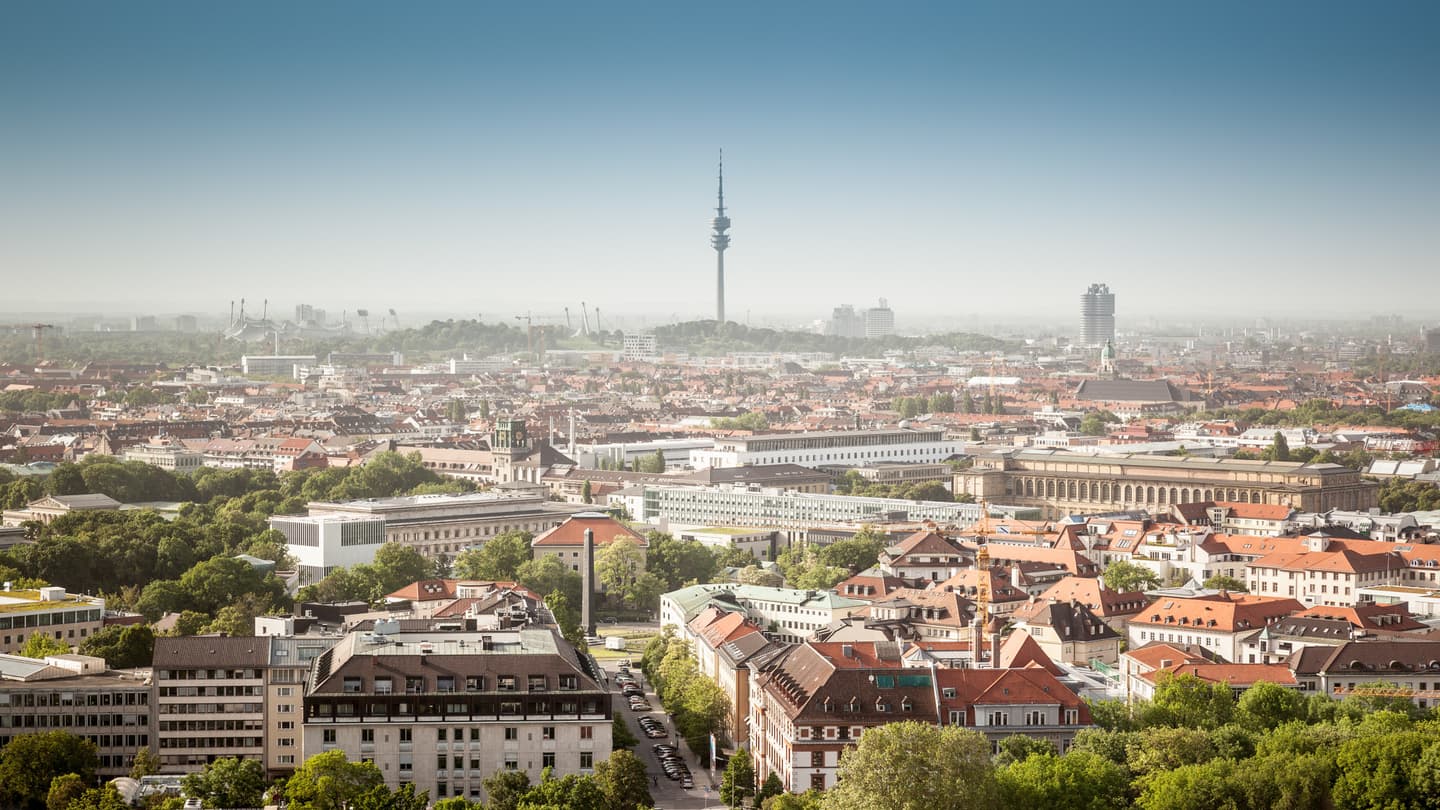 Futurice Munich is a tight crew with a family feel and a startup vibe
Munich boasts Germany's strongest economy and it shows in the pace and ambition level of our office. Our premises are located right on the bank of the Isar river, and on a sunny day, the terrace and back yard offer a great opportunity to recharge and relax with your colleagues outside.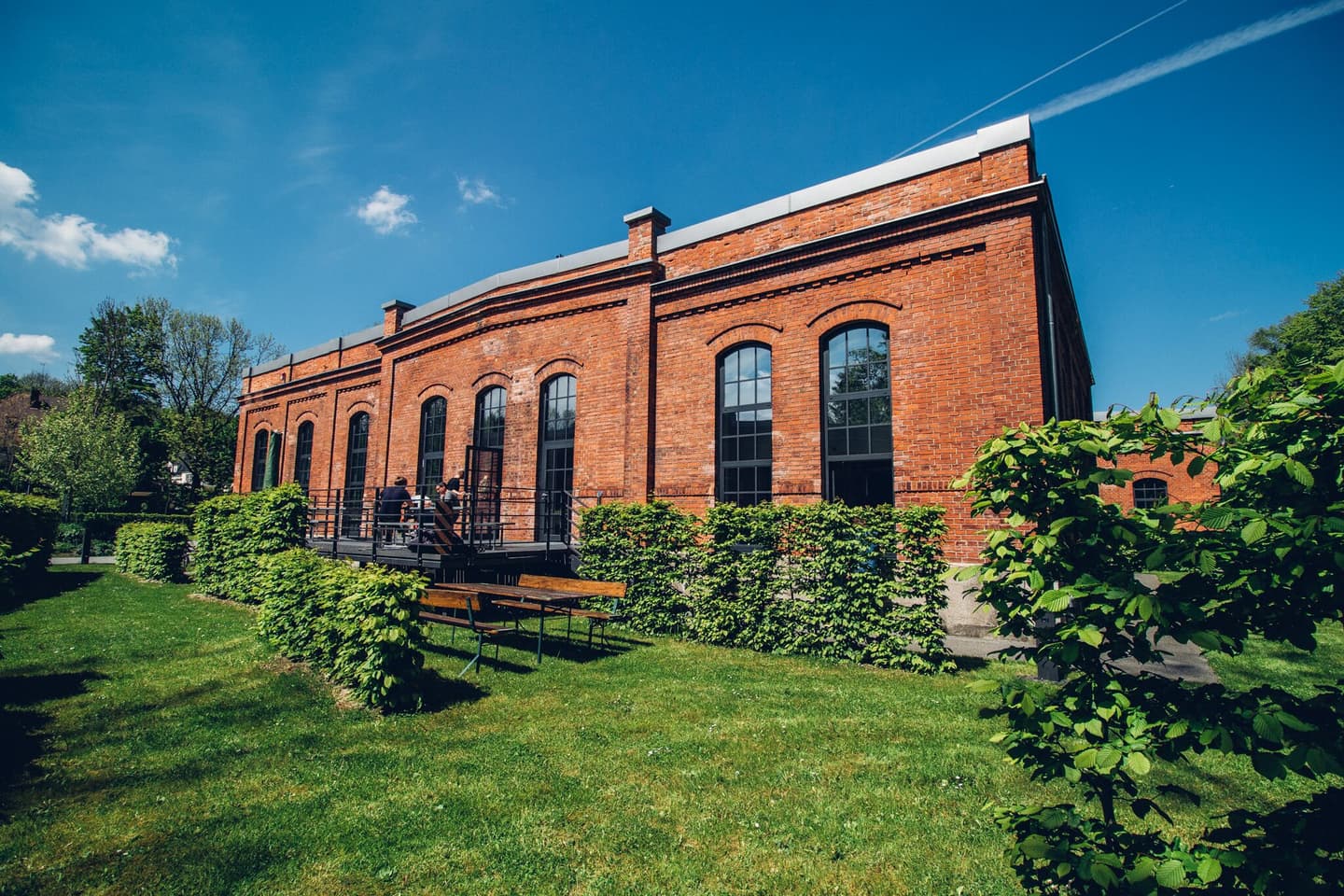 Our Munich office moved into its current space in 2016. It's a beautiful location among the greenery of the historic Isar Werkstätten, right along a branch of the Isar and next to a swimming pool surrounded by nature. The office hosts 55+ Futuriceans in a setting that reflects the history of the industrial area. The old three-story brick building has everything you need for a varied working day: besides numerous meeting rooms – named after some of the most beautiful places in Munich – there is a large cafeteria, a garden and a BBQ terrace. The building also houses a bicycle cellar, complete with some surfboards you can take out to try your luck on the Eisbach wave during lunch break.
Address
Isarwinkel 14
81379 München Germany
Paper
Futurice GmbH
Rechnungswesen Bergmannstraße 5 10961 Berlin
What happens before you join our community?
We want to make our recruitment process as comfortable to you as possible. Instead of us asking all the questions, we want you to get to know us just as well, and work together with us to decide where you could best fit at Futurice. During the recruitment journey, you'll typically go through three interview rounds and meet at least four possible future colleagues.
1. Getting acquainted
After we receive your application, we'll get back to you within a week or two. We will first have a relaxed get-to-know meeting with our Human Care team to introduce each other: we'll tell you about us and you'll tell us about yourself, and we'll both ask questions – the usual getting to know each other. You don't have to prepare for this step, so just come as you are. Typically this interview takes about 30–45 minutes.
2. In-depth talk
A video or on-site meeting with the team where you will meet another two possible future colleagues from Germany. This time the discussion will dive deeper into your professional skills. If you applied for a design position, we'll have a look at your portfolio. With developers we're hoping to see some of your code – be it your personal project or one of our home assignments.
3. Final discussion
The last step on your way into our community is once again a more general discussion to answer any remaining questions and learn more about your learning and career goals. If we already have a project in mind for you, we will discuss it here too.
4. First day
On your first day, we'll welcome you into the office and help you find your bearings. Your devices will be ready and waiting for you. You will also be assigned a FutuBuddy who is there to help you during your first weeks.
Make use of our various employee benefits
Wellbeing

Futurice offers an additional health insurance that includes a range of different health services that are usually not covered by the statutory health insurance, as well as a mental health service including up to five sessions with a mental wellbeing professional per year. Additionally, we will sponsor 50% of an Urban Sports membership which gives you access to hundreds of fitness and wellness facilities.

Learning and development

We are committed to helping you become a better version of yourself by offering mentoring, regular feedback meetings and retrospectives. We also provide other personal and professional learning opportunities, such as various courses and trainings and German language classes.

Mobility

Futurice compensates your commute to work with 30 euros per month for public transportation. You can also lease a bicycle from JobRad subsidized by Futurice which you can use to ride to work, as well as on your free time.

Equipment

You get to choose your personal work devices and upgrade them using your own device budget that accumulates each month. We also offer corporate benefits so you can get great deals on equipment and tech for your own use.

Flexible work

We have flexible working hours and work in a hybrid setup with no fixed office days. In addition to the hybrid setup, you can work remotely from several countries in the world for up to four weeks per year, and get 30 days of paid vacation.

Company pension plan

You have the option to participate in a direct insurance company pension plan which is subsidized by Futurice at 30%.

FutuCamp

An annual company-wide event where all Futuriceans come together somewhere in Europe for a weekend of insights, inspiration, and fun.

FutuHike

Get to know your colleagues and work at another Futurice office for a week. You could, for example, travel to our Stockholm office for a week and do your daily work from there.